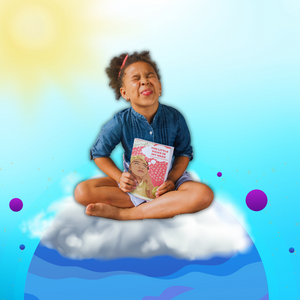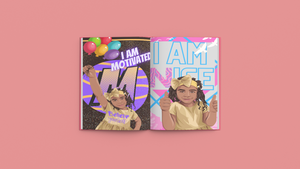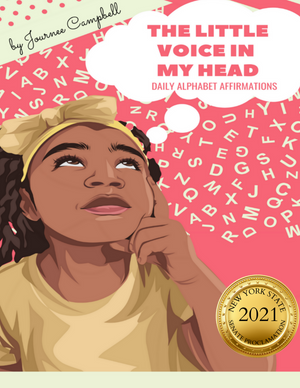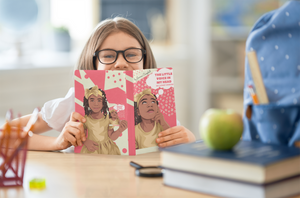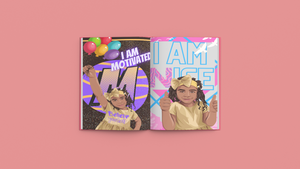 The Little Voice In My Head
"The Little Voice In My Head"

This beautifully designed daily alphabet affirmation book will ignite the imagination and help students to memorize the alphabet with positive affirmations. Each page features a letter of the alphabet together with a corresponding affirmation to help them grow and develop their self-confidence.
The affirmations provide valuable lessons on kindness, resilience, and self-belief and will help children learn and hold onto the ABCs with ease. The exciting illustrations and inspiring affirmations make this an ideal book for students of all ages. With daily affirmations and fun activities, it's never been easier to remember and internalize the alphabet. Order your copy today and watch your child's self-esteem soar!

Inside this book you'll find joyful bright images and a positive affirmation on every page. Children will learn the letter 'Z' with words like "Zealous" and 'B' with statements like "I am Beautiful."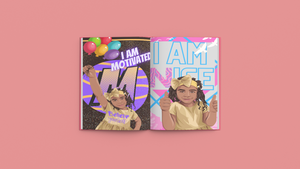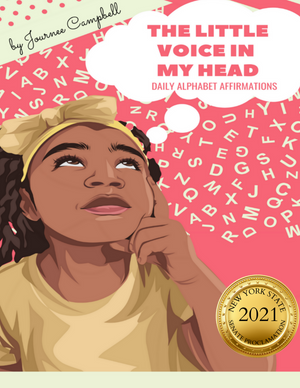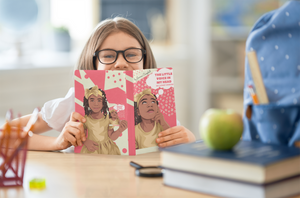 The little voice in my head.
This book is so good and educational for both kids and adults. I recommend this book for kids to have and read. It will boost kids confidence .
The Little Voice In My Head
I purchased three of these books to give as gifts to my great nieces. They are colorful and full of positive thoughts from Journee Campbell the writer! I was able to copy an article from the Democrat and Chronicle about Journee's award , The New York State Proclamation Award and include that with each book.
Great Book for young girls.
My daughter loves this book! I read about this company on our local news website. Journee's story is amazing! My youngest daughter is four years old so the words are too advanced for her to read but she loves to repeat each affirmation after I say them. This is a great idea for little kids and a fun reading activity for parents. Great Job Campbell family.
Great Confidence Booster!
This book was a great tool I used to help my daughter practice saying positive statements everyday. The pictures are cool and she loves to do the same poses as Journee. I recommend to parents who want to encourage their children to be great. My daughter cannot read but she memorized each statement .